IndieFly
Indie

Wedding Band

IndieFly: Wedding Party Covers Band for Indie Kids and Rockers!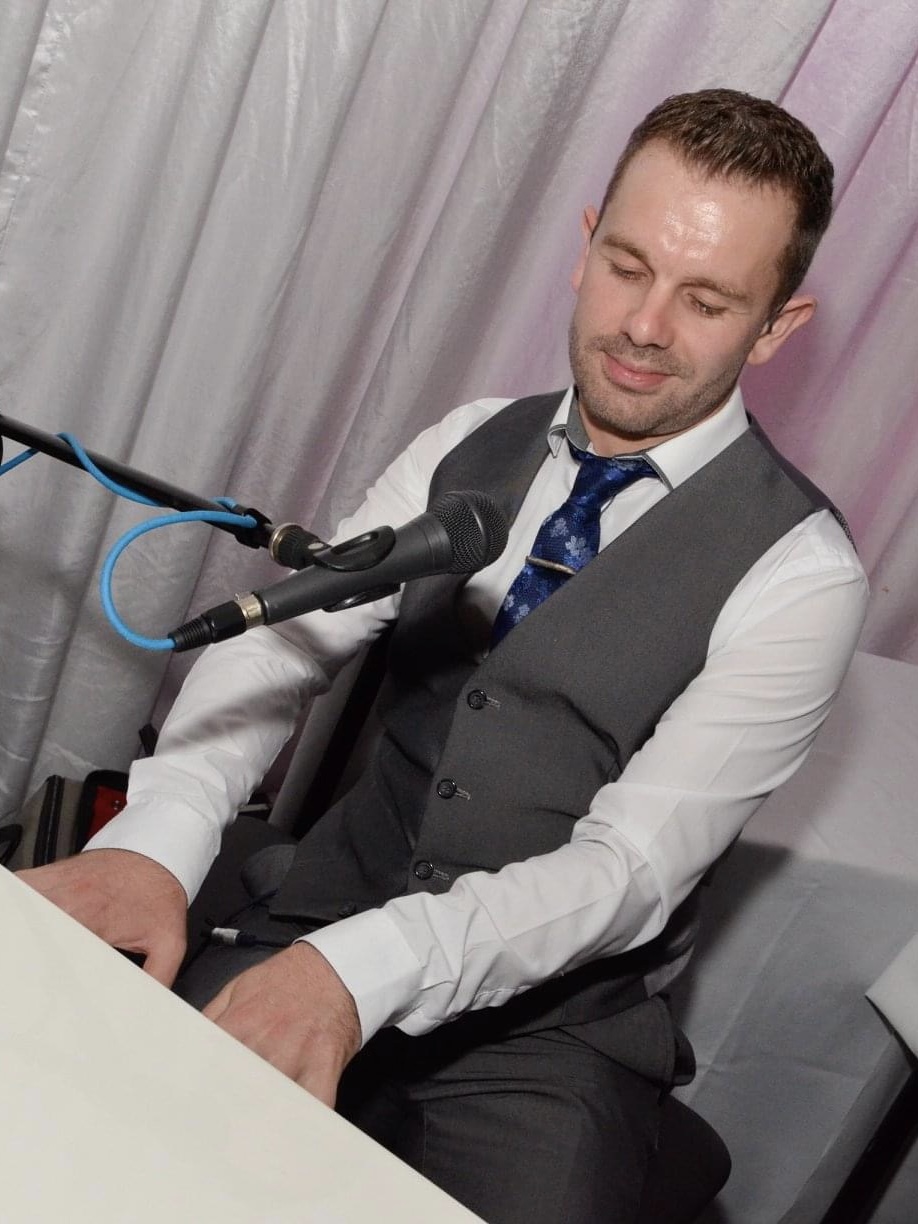 So, you're getting married? Congratulations!
Look no further for an unforgettable evening reception: booking popular five-piece 90s and 00s indie covers band for Weddings IndieFly guarantees guests dancing and singing along, and a memorable night for party people of all ages.
We're based in the North West and available throughout the U.K., and have been playing indie covers at weddings for a number of years now.
Our keyboard player Craig Smith (pictured) is here to be your hands-on guide through the process of booking and planning your music.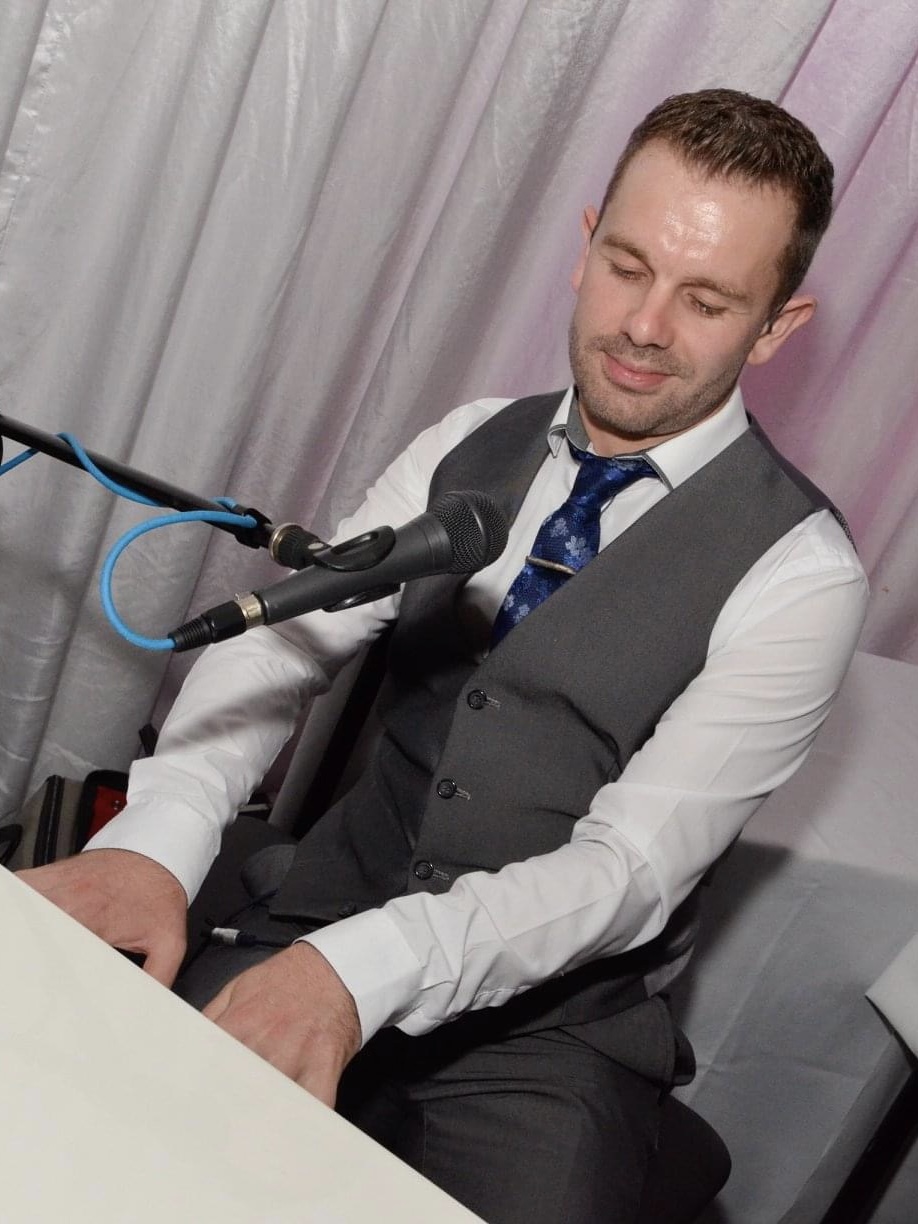 He knows the wedding insustry inside out. He's one of the most sought-after wedding pianists in the country , playing weddings almost daily through summer, and his company North West Weddings & amp; Events Ltdsupplies many more weddings with other musicians, decor items etc too. Craig is the recommended pianist at many of the North West's top wedding venues (Eaves Hall, Hidden River Barn, Mitton Hall, The Outbarn, West Tower and Wrenbury Hall to name just a few), so there's a good chance you've already come across him on your planning travels!
He's in the office most days working with couples and venues, so he'll be on hand whenever you need to discuss your preferences or bounce ideas around, and you'll be able to catch him at several wedding open days throughout the year to discuss your wedding. He'll almost certainly already be familiar with your wedding venue if it's in the North West, so he'll be able to talk you through logistics there too. You can contact Craig via our website or directly on Instagram at @wedding_musician.
What Can You Expect?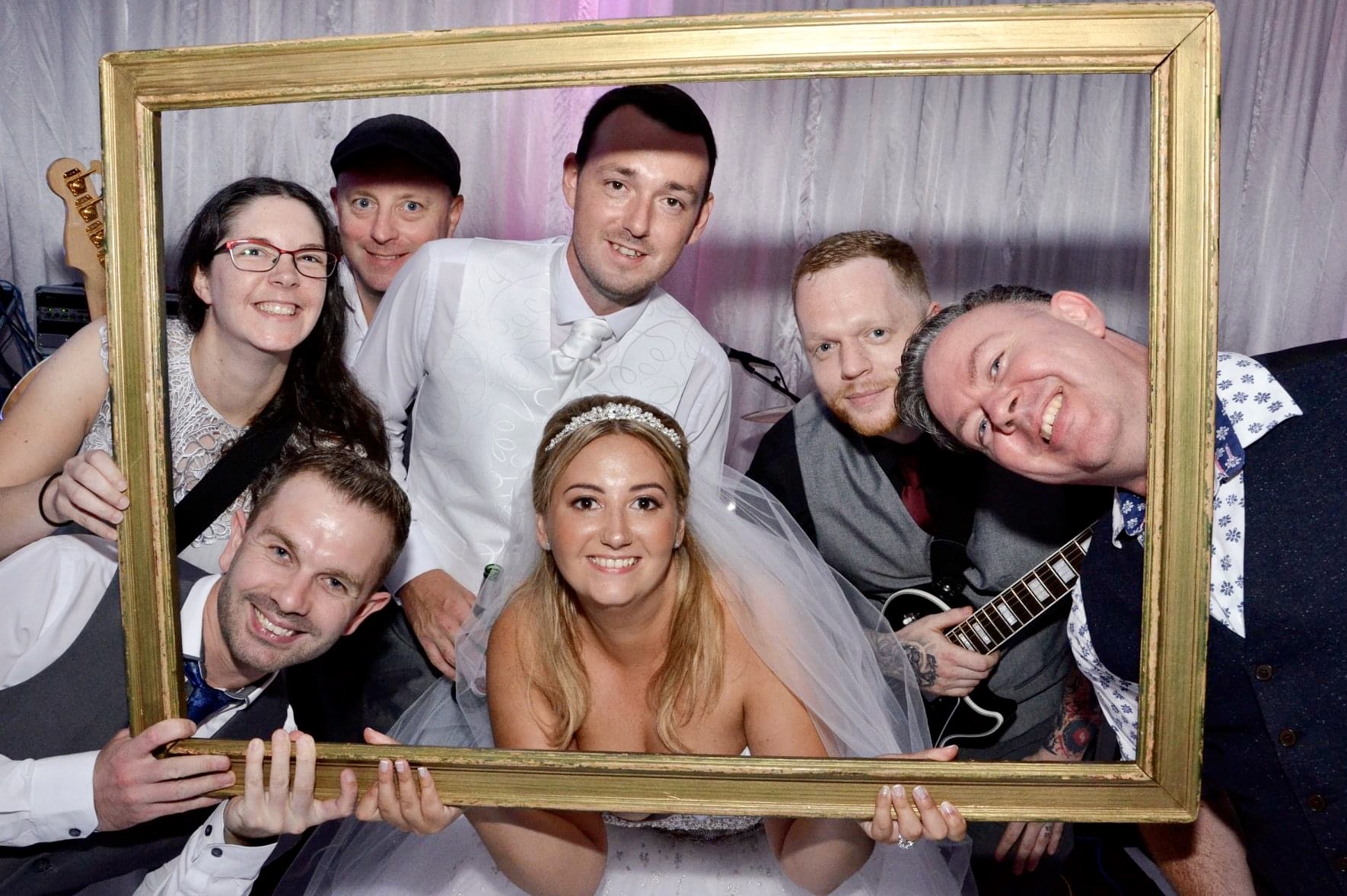 Over the years, we've built up vast experience of what gets guests partying. A fun, fast-paced set filled with floorfillers is what you need, and we've got that in abundance!
Indie is a broad term that means something different to everyone. To some it's Britpop; to others it's bands of the 00s like Arctic Monkeys, The Kooks and The Fratellis. To some it's older bands like New Order. You're here because you love indie - whatever "indie" means to you - and you've found a band that shares that with you.
Our sets are mainly built from the most accessible, instantly recognisable, Britpop hits (think She's Electic and Disco 2000) and 90s and 00s rock (Dakota, Sex on Fire, Mr Brightside), all of which are sure to fill your dancefloor regardless of how "indie" your guests are. We would always recommend throwing in some feel-good pop-punk too (Teenage Dirtbag and Sk8er Boi are surefire crowd-pleasers!).
From there, we love our couples to help shape the set to suit their tastes and guestlist, offering our "Classic Set", "Modern Set" and "Rock Set" add-ons. Have a look at our Set Lists page for more information, but we've everything from Blossoms to The Beatles for you.
Planning
First things first. Although its vital to hear demos and watch videos of bands before booking, there are a couple of things that are really important. First of all, make sure you're watching / listening to live media. It's so easy to edit audio these days to cover up mistakes and correct tuning. All the media on our site shows what you can expect live. Do you know what's better though? Watching bands in person!
We play a number of public gigs a year where couples can hear us live (usually for free entry), gauge the crowd reaction and get to know us over a drink, and we can test new material to see how it goes down too. The best place to check for forthcoming public gigs is our social media, so give us a follow!
Once you've decided we're the band for you, we'll arrange a date retainer and proper paperwork, so you know you've got everything you need for wedding insurance purposes etc. Then the fun begins! We need to know the sorts of indie bands you like, and whether you'd like to add any classic, modern or rock songs. With that, we can discuss song ideas and shape an amazing set around you and your guests. This is usually done with two meetings or calls, one around the time of booking and the other about 12 weeks before the big day.
During the 12 week meeting, we'll pin down details like timings; how much space we've got; whether you want us in black tie, just smart, or even more casual for that authentic indie look; and whether you want to add a complimentary portable baby grand piano for the added wow factor. We'll also start to liase directly with your venue from this point too.
On the Day
On the day of your wedding, we'll arrive a short while before your wedding breakfast is due to finish, so we're ready to load in and set up as soon as the room turnaround begins. There are a few things we need at a venue, and they can be found [here].
We'll be set up and soundchecked by the time your DJ is ready to start the party.
We generally play two sets for weddings, the first of which will be 45 minutes and the second around an hour. A gap of 45 minutes between sets is then usually sufficient for supper to be served. We strongly suggest you start your music immediately after the first dance (or father-daughter dance if you're having one) because guests are poised by that dancefloor. We also offer single 60 minute sets*.
Typical timings might be as follows:
18:00 - band arrive
18:30 - load in, set up and soundcheck
19:30 - evening reception begins
20:30 - first dance followed by set 1
21:20 - supper
22:05 - set 2
23:05 - DJ takes over until midnight / 1am
After the performance finishes, we will pack down and load out as discretely as possible.
*In the case of single 60 minute sets, we still recommend the band starts immediately after the first dance. This usually means it is better to push the first dance later, to say 9.30pm, so please check with your photographers, DJ and venue that this works for them.